Promo: Clan Level 11 Full Skill
Invite your clan to Chronos World! For this you must invite at least 10 members of your clan!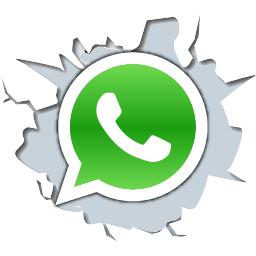 To request, contact us through WhatsApp: +5511986972194
News
Some fixes.
The Angelic Icon and Flame Icon were working together, so we made a little correction in the skills. We improved Warrior Bane and Armor Crush skills. Some changes were...
Server updates.
We did some testing on the server and some changes were made. We noticed that the Knoriks were very strong for the farm zone, so we reduced their magic defense and their...
Olympiad AntiFeed.
We have strengthened our AntiFeed system in the Olympiads, so now you can participate with only one character in the Olympiads. When you start your registration in competitions...
Server Double Drop!
We will have two days of Double Drop event! The event starts on the morning of April 30 and runs through the morning of May 2.
Server Note!
We have intensified our security system like no other server. So we guarantee that no problem will happen again, our team has experience with attacks, invasions, etc... And we...
Server rollback items.
Some players cheated on the server, we had to rollback(30h) and rummage through various characters. Our team is working to strengthen server security. The server went...
Fixed Arena Geodata.
The geodata has been updated, so there should be no more errors in arena obstacles.
Cancel Return Buffs.
The system of cancel return buffs has been removed for testing, we are making improvements in the system. The system will be added again in 1 or 2 days.
---
Follow Us!